The Race
The Tour of America is a multi-stage elite women's cycling race.
Our targeted launch date is the summer of 2019. The Tour of America is a multi-stage cycling race that will be established exclusively for the world's most elite women cyclists. The opportunity that exists is significant: there is currently no women's cycling event that parallels the men's Tour de France – the most lucrative annual sports event in existence. This property will fill that void and meet the demands of the elite women's cycling community while adding a new event of unprecedented magnitude to the international sports calendar. It is our brand vision to establish this race as that counterpart. Our primary mission is to create the premier race that attracts the best women's cyclists in the world year after year. Our vision for Year 1: a race route that will travel through the Northeast corridor, from Boston to Washington, D.C. - an area populated by 50 million people.
A convergence of ideal conditions & events. The race will fill the void in the global sports calendar for a women's Tour de France. It will capitalize on media trends by creating valuable sports content.

We have assembled a strong, seasoned and talented core team with broad and relevant leadership experience.

The Tour of America concept is supported by USA Cycling, the Women's Cycling Association (WCA) and the UCI's vision to grow cycling in North America

More than a bike race, the Tour of America's mission is to help address the world's biggest problem, by engaging in the world's greatest activity using the world's greatest example.
LEADERSHIP TEAM
We have assembled a team of experts to lead, market and operate the Tour of America at a global level.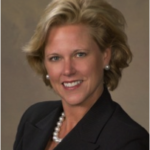 LYNN MORGAN
Lynn is our Chief Executive Officer. She joined the Tour of America following a long career at Cox Enterprises. Prior to her most recent role as Vice President of Marketing, Lynn served as President and Chief Executive Officer of the Women's United Soccer Association from 2001-2004, where she achieved several performance benchmarks during her tenure. She was also responsible for the launch of two professional sports teams within a 12 month period, and the overall management of the teams' successful corporate operations. Lynn has served as a board member of numerous organizations including The United States Soccer Federation, the 2003 Women's World Cup Organizing Committee, The Atlanta Sports Council, The Atlanta Thunder (Professional Team Tennis) and other community-based businesses. Lynn was a member of the Women's Tennis Team at the University of Georgia and played on the SEC Championship team in 1983.
KEVIN DONOVAN
Kevin is our President and the founder of the Tour of America. Following a long career with Delta Air Lines, which included management of several components of their 1996 Olympic Sponsorship Program, Kevin was a Vice President at Helios Partners, specializing in strategic consulting for sports stakeholders. A subsidiary of ASO (the rights holder of the Tour de France) Helios was commissioned to research and develop projects that focused on ASO's cycling and endurance sports properties and initiatives. As President of Renaissance, Kevin has continued to develop strategic communications plans and programs for a variety of entities.
MARIA SOLOMON
Maria is our Senior Manager of Corporate Partnerships. She brings over thirteen years of international and domestic sports industry experience to the Tour of America. A majority of her background is a direct result of assisting with the coordination and planning of four Olympic and two Paralympic Games for Sydney 2000, Salt Lake City 2002, Athens 2004 and Vancouver 2010. Prior to joining the Tour of America Maria was the Senior Manager for Bid City & Organizing Committee Relations with Helios Partners. Her preceding agency experience includes working for Octagon, Inc. and Gigunda Group. Some clients that Maria has worked with are Kellogg's, P&G, Sprint, and Sony. Maria holds an MBA and M.S.A from Ohio University.
CHRIS ARONHALT
Chris is our Race operations manager. As one of the owners and Managing Partners of Medalist Sports, He is a proven industry leader in the world of professional cycling event production. With over 20 years of experience in sports marketing and event management, Chris has grown the organization into a full-service international agency. Chris began his career as the Venue Director for the original Medalist Sports, Inc. which owned and operated the Tour DuPont and Tour of China, two of the world's former premier professional cycling events. Following this, Chris was employed by Turner Sports and worked directly on the 1998 Goodwill Games (NYC) as Director of Games Management.
The Tour of America Route will rotate on annual basis. In Year 1, we will focus on the Northeast Corridor.
The Tour of America Blog
#MAKEITHAPPEN
What is the Tour of America? It is an elite women's multi-stage cycling race that will one day become the women's counterpart to the pinnacle event in the sport of cycling, the Tour de France. Audacious? Outrageous? Maybe, but if all goes as planned, this race will launch in the spring or summer of 2019 Read more about The Tour of America 101[…]
Previous
Next
Want to learn more?
Contact Us